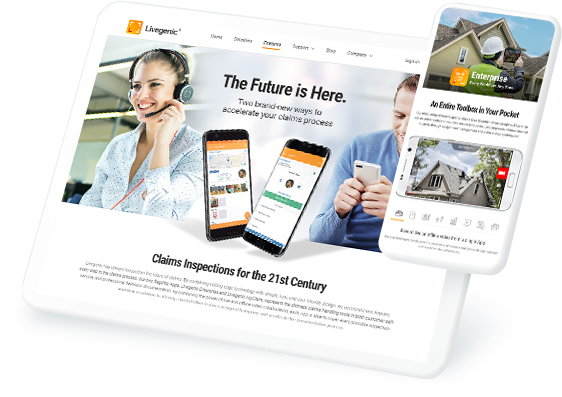 High-quality web
development that
works
Over the years, GlenFlow has mastered the art of web development. Our custom websites engage, innovate, and drive results for your business using a hybrid of human-centered design and world-class development expertise.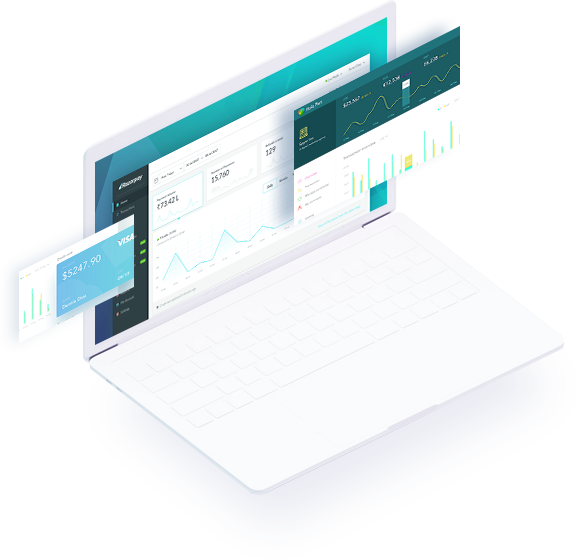 Full-cycle custom
software that
scales
With years of experience, we have perfected the art of building custom software platforms that help our client partners drive their brand to new heights. From discovery, to design, to development and beyond, we take full ownership to ensure maximum effectiveness, security, and results with minimum risk.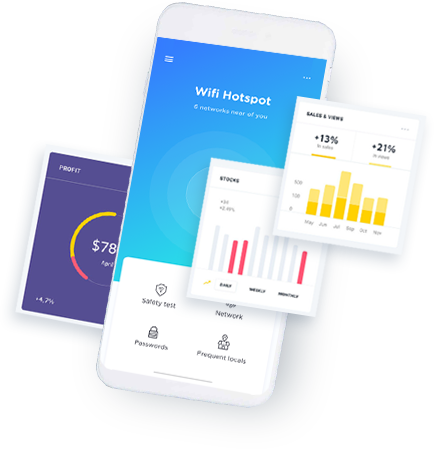 World-class mobile
app development
GlenFlow brings your brand and service into the mobile user experience with design, user-friendliness and compatibility, so that everything just works. Bring tangible value to today's demanding end user, tackle Big Data, and achieve a strikingly unique and memorable design with our end-to-end software development capabilities.
GlenFlow Methodology
Our unique approach is based on analysis and continuous, incremental progress.
1. Problem Analysis
Identify the root cause from the systemic standpoint
2. Use Case Review
Compare position with other companies of similar scale
3. Tactical Solution
Design short-term workaround to mitigate the immediate problem
4. Strategic Roadmap
Establish milestones-based long-term enhancement plan
5. Paced Implementation
Support the continuous improvement and adaptation cycle
Testimonials
I've had the privilege of collaborating with Olek Shestakov and his team on many projects over the course of more than 8 years. Their hard work and dedication have always ensured that each one was hugely successful. This is why I chose GlenFlow for my latest project, CmySkills. With excellent communication, great platform functionality input, and unparalleled flexibility, Olek and the GlenFlow team helped build my startup into a quality product that my investors and I are incredibly proud of. I heartily recommend the Glenfow team for the success of your next project.
Jim Porcari
CEO, CmySkills
GlenFlow served as Promogo's full development arm and built our entire platform from the first line of code, with Olek Shestakov as our fractional CTO. A compelling reason for me to join Promogo was because of Olek and his team's exceptional work and commitment to the success of the company. They provided a quality product, priced right, and their team was agile and responsive to our requirements. Glenflow operates globally with offices in the US and Europe, which served us well as a "Hybrid Outsourcing" solution for our less-technical founding team. I consider Glenflow a trusted partner, with expertise and guidance that would benefit any level enterprise.
Joe Sanchez
COO, Promogo
As an early stage start up closing our first cohort of enterprise agreements, we were in need of certain technical documentation to get our flagship deals off the ground. We were introduced to GlenFlow through a trusted advisor and since the initial introduction our entire experience working with the team has been exceptional. From day one they set us up for success and have been a trusted partner as we've taken our new technology platform to market. In addition to satisfying our documentation requirements, they have also provided valuable guidance along the way, including making strong commercial introductions. Their founder-friendly approach sets them apart as they blend their senior technical expertise with a savvy entrepreneurial approach. GlenFlow is a true value-add partner no matter what stage your company is in.
Nick Iovacchini
CEO & Co-founder, KettleSpace
We are very happy with the work that Olek Shestakov and his team have done for us. They are consistently meticulous in their analysis and planning, and great at meeting deadlines and sticking to the agreed schedule. Our platform requirements are wide-ranging, covering everything from AI to physical hardware development: Olek's crew is always capable and willing to take on any task and work with our needs to accomplish our goals.
Haytham Albizem
President and CEO, Monitor Health
We have been working with Olek and his team for 5+ years, developing industry (highway construction) specific software that is providing efficiencies we never thought were attainable. Our project development didn't start with GlenFlow, but after our initial developer randomly quit two years into the project, Olek and his team were willing and eager to continue the evolution of our vision. The team at GlenFlow is loaded with innovative & passionate professionals that have made the development of our software a pleasurable experience. We look forward to continuing our relationship with Olek and his team on our current and future projects.
David W. Lamont
President, 3208 Technology, Inc.
Olek and his team were able to jump in very quickly and seamlessly to help us organize a robust security policy to have conversations with larger enterprise prospects. The flexibility and urgency from the Glenflow team was greatly appreciated providing us with a great deliverable we felt confident with. Very professional and friendly team to work with.
Fady Hawatmeh
CEO, ClockWork.AI
I've had the privilege of collaborating with Alex Aprelev for almost 20 years. His encyclopedic knowledge of physics allows him to be very flexible in the development of a wide variety of instruments. Dr. Aprelev assisted my group in a variety of projects and has been an asset in getting them off of the ground in their initial stages. He can always be relied upon to come up with an economic solution which can be realized within a reasonable time frame and cost. It has been a great pleasure working with him.
Kostya Kornev
Professor at Clemson University
Igor Nepochatov has done great work for us as an Fractional Chief Information Officer for IT Infrastructure and Security / Support. His specialized skills in IT Solutions are exceptional, and his expertise was a great asset to our company during an important time. His assistance was vital to our day-to-day operations. We can always count on Igor to find unique solutions to whatever challenges we have tasked him with. He always does a fantastic job, is meticulous in his work, and collaborates well with our team.
Omar Khanataev
CEO, AmeriBest
Olek Shestakov is serving as CTO and Head of Product Development for Pollen and has been integral to our company since his first day. He is always willing to take the extra step and extra time to make sure our platform is state-of-the-art and user-friendly. His work keeps us on the cutting edge of the market and looking forward to upcoming tech advances that Pollen can implement. His efforts have been a major factor in helping us remain an industry-leading organization.
Spencer Kieboom
CEO, Pollen Technologies
Alex Aprelev's work has been a great help to our company. He is knowledgeable, kind, resourceful, and incredibly smart. His consultation has been a substantial benefit in bringing multiple projects to fruition. He's a great engineering scientist that can immerse himself in complex problems and solve them quickly and precisely.
Bernardo Cordovez
CEO, Halo Labs
Let's partner up
Whether you're looking for a complex, custom-built solution, or just want to reach out and say hello, we're happy to hear from you.